Mashreq University celebrates World Diabetes Day in November 2020
Within the framework of preparations for the training of students of the Faculty of Nursing Sciences in hospitals and within the university's plan to ensure the safety of students during the training period, coordination has been made to implement the hepatitis B virus vaccination program between the Deanship of the Faculty of Nursing Sciences – Faculty of Laboratory Sciences and the Faculty of Medicine.
The program included several stages, which began with a lecture about hepatitis B and the importance of vaccination and administering the first dose of the vaccine, and other stages will follow during the next two months.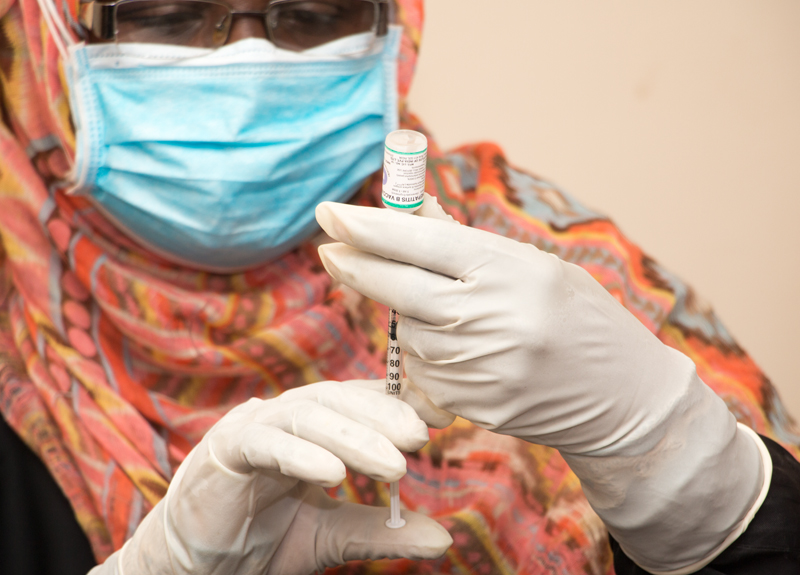 The Vice President of the University and the Secretary of Scientific Affairs have followed the progress of the program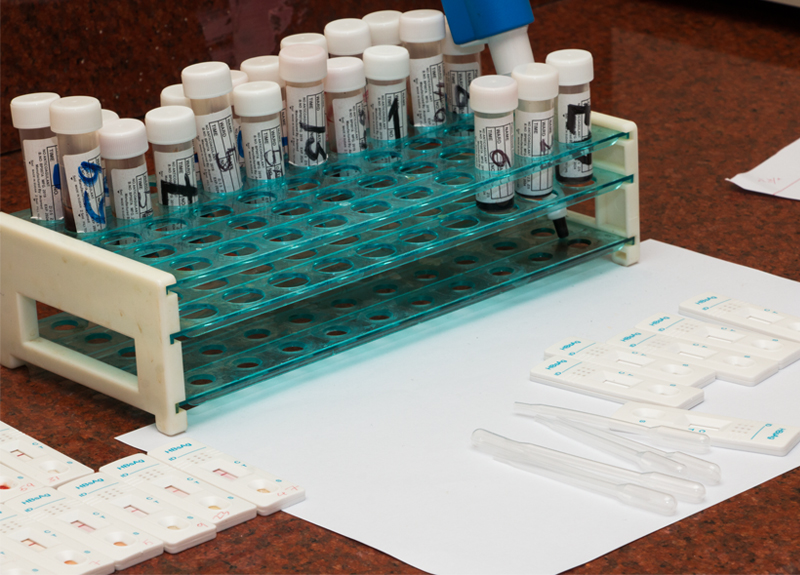 The celebration was organized under the supervision of professors and students of the university's medical faculties (medicine – medical laboratory sciences – and nursing sciences) and the honor of attending
Dr.. Sir Al-Khatim Ismail Sri, Deputy Secretary General of the Sudanese Diabetes Association. The Secretary General of the Diabetes Program Promotion Organization. And dr. Faten Yahya Kazim, Coordinator of Medical Professions Councils at the Council of Medical Specialties and the Vice-President of Ibn Sina University, Professor Muzammil Abu al-Qasim, and the Director of Public Relations of SRM Indian University in Sudan. And with the participation of Al-Shahba Medical Equipment Company.
The program contained educational lectures for diabetics. Free clinics and examinations for diabetics. Exhibitions, contests and prizes.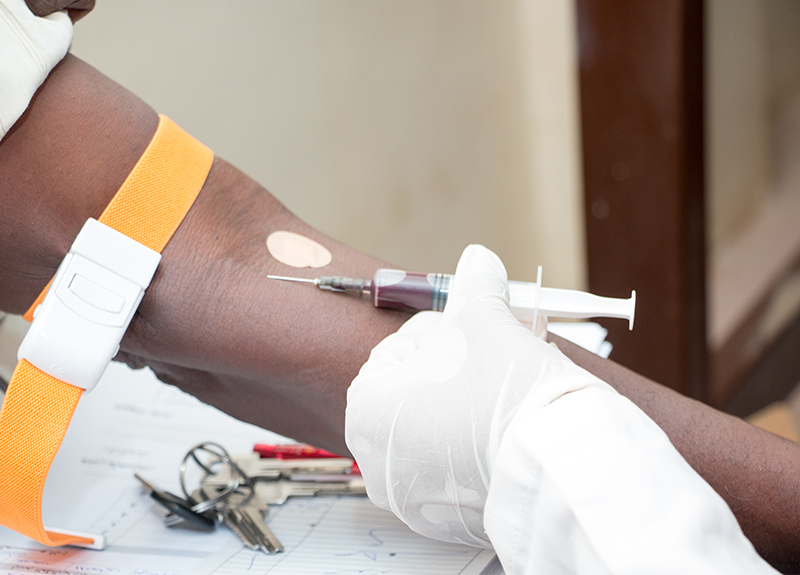 The Program also included practical training on how to inject insulin and take care of diabetic foot. The program targeted university employees; students, their families, and residents of the Shambat area, adjacent to the university's buildings, as part of the university's social responsibility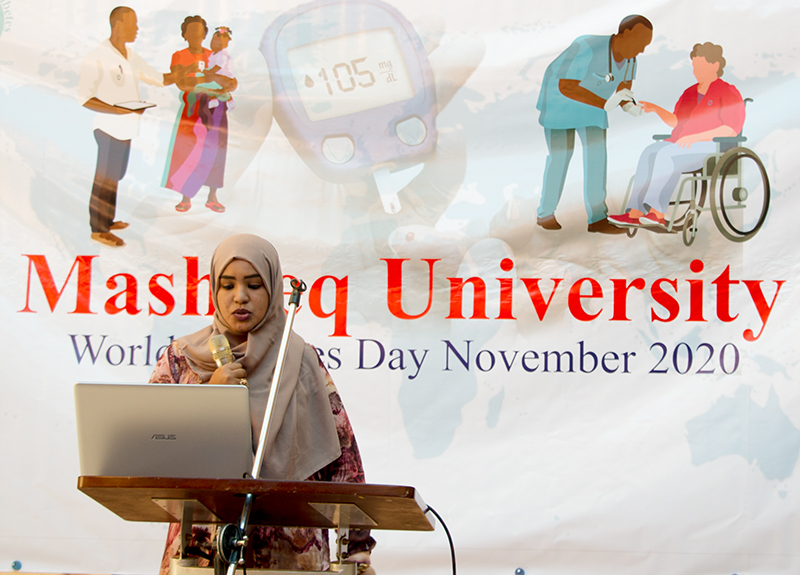 Live broadcast about home nursing and it's importance with Dr. Fathia Saeed Saleh
Al-Hilal channel today in a live broadcast about home nursing and it's importance with Dr. Fathia Saeed Saleh, Dean of the Faculty of Nursing at Mashreq University, the dialogue included: Definition of home nursing, And what kind of services that a nurse can provide to a patient at home, and demonstrate the ministry of health's interest in-home nursing, and home nursing in Sudan as general.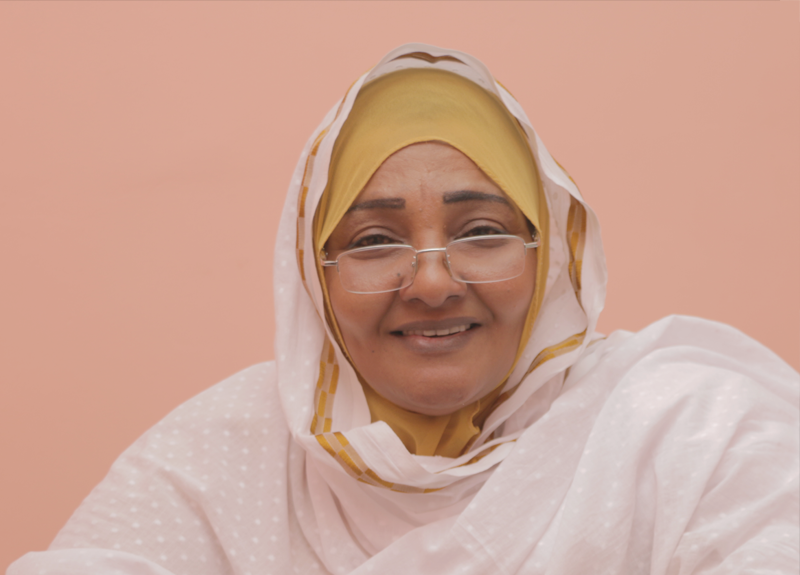 College of Nursing Sciences
Dr. Omar, President of Mashreq University, Vice President Nizar Khalil Hallab, the Mandatary of the University, Mr. Al-Dardari, and custodian of Scientific Affairs, Walid Othman, arranged and prepared for critical cases laboratories with the best medical equipment and auxiliary supplies to refine the students 'skills And the Fundamentals of nursing documentation were documented in the Skills Laboratory in coordination with the college dean, Dr. Fathia Saleh
Mr : Omar Haj Ali, president of the university accompanied by each of the Dr. Nizar Al-Hallab, Vice President of the University Walid Othman, custodian of Scientific Affairs, and Mr. Al-Deriri Khalifa, mandatary of the University, visited the Faculty of Laboratory Sciences And they were received by Dr. Dalia Ibrahim Wakea Allah, dean of the college and a number of faculty members at the college. The visit aims to monitor the progress of the first semester exams for first level students.During their tour of the laboratories of the College of Laboratory Sciences, the President of the University and his accompanying delegation expressed their admiration for the method of preparing practical tests .Dr. Dalia Ibrahim, Dean of the College, said that the study plan is proceeding as planned.She added that the faculty members of the college are going to pledge to provide a good academic climate for students she also expressed her sincere thanks to the college administration for put down the obstacles facing the implementation of the study plan At the end of the tour, the President of the University indicated that the university administration renews its commitment to provide all assistive devices with modern equipment and devices that would assist students of medical laboratory sciences at the Mashreq University So that they are distinguished from their counterparts in other universities Wishing them success